We are on the road to the future of mobility
We are a key partner to the automotive industry located in Munich (Germany), Murcia (Spain) and Barcelona (Spain). We engineer customised electronics solutions and we produce them on our own equipment. This primarily includes individual products and components such as embedded software, hardware and prototyping.
In our daily work, we benefit from our close relationship with customers and partners, but also from the open communication and the unique team spirit of our "AED family". This philosophy has stood for AED Vantage since its foundation (then AED Engineering) by communications engineer Carlos Urquizar in 2006. Since then, our commercial success has spoken for itself!
In fact, our automotive customers benefit from this every day! But why? Because the first electrical and electronics projects turned into a long-term cooperation. The creative corner of a living room became an office and later today's company: An internationally renowned electronics specialist with its own research and development department and a wonderful team of more than 160 qualified, creative and highly motivated employees.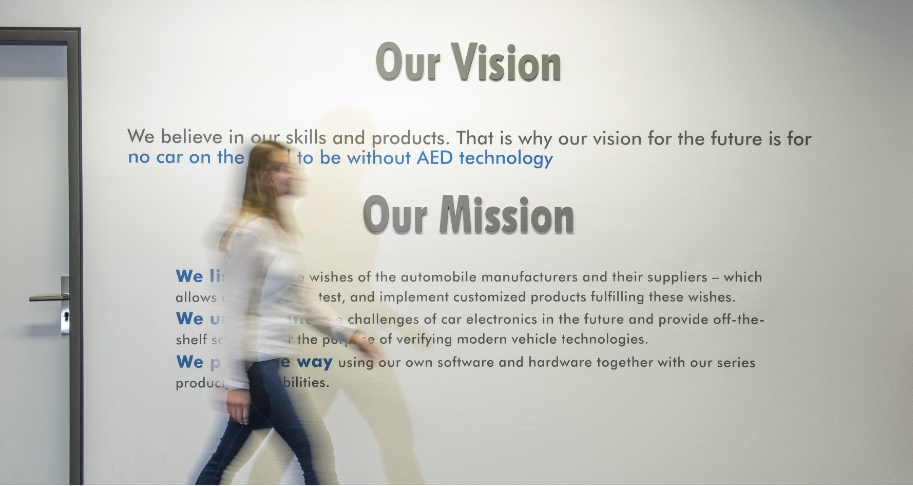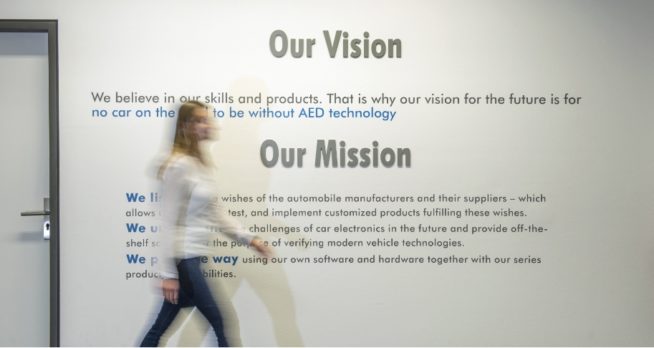 Our Vision
Ensure that no vehicle is on the road without reliable AED Vantage technologies!
We firmly believe in our skills and in our products, and because of this, we look forward to a world in which our technologies become an integral part of every automobile on the road.
Our Mission
We listen:
By listening to the needs and wishes of automakers and their suppliers, AED Vantage is able to design, test, and implement customized products that meet their needs.
We understand:
Our company is familiar with the future challenges of car electronics and provides off-the-shelf solutions for verifying modern vehicle technologies.
We pave the way:
Having developed our own software and hardware for more than 15 years, we have significantly expanded our ability to produce series products. Based on this, we are now in a position to realise state-of-the-art and future-oriented automotive engineering.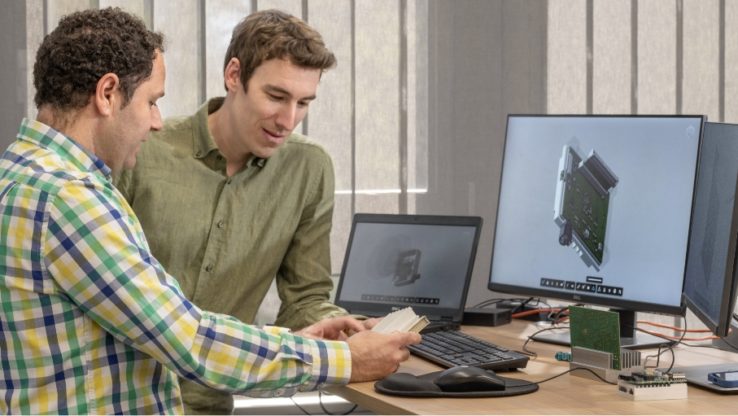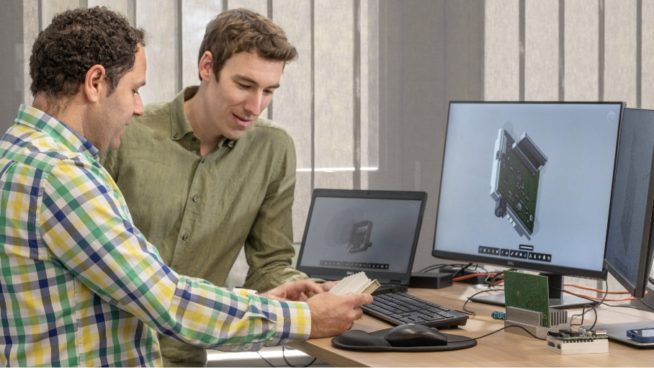 01
Proactivity, efficiency & flexibility
Creating benefits for our customers is our compass. We are fully committed to listening to and supporting our clients. We believe that developing new technologies and systems should offer more than just service and assistance. This means that we identify essential issues from the very beginning and focus on them throughout the process to provide you with the best solutions possible. So not only are our projects more time-efficient, but we are also able to act more proactively and flexibly – tailored to your needs.
02
Team spirit, cooperation & diversity
Team spirit is the heart and backbone of our company. As a team, we are stronger together across the board. The diversity of the people at AED Vantage, their skills, and their experience are a source of inspiration every day and the driving force behind our success. Together we win by building, maintaining, and expanding our networks. That is why we believe that partnerships and relationships are fundamental.
03
Ambition, courage & innovation
We are passionate about making the world a better place. That is why we question the conventional and always take the initiative in breaking new ground. We strive to set the highest quality standards in everything we do, and therefore we will always find a better solution if there is one.
We show courage – which means not only daring to do something but also actively advocating our convictions and thus living and promoting open corporate culture. We ensure that we deliver – both high quality and on time – every time.
04
Trust and transparency
Trust is the basis of all our actions – for us, without trust, there can be no constructive and progressive cooperation. To develop trust, we always keep an open ear and are driven by honest communication at eye level. We listen attentively and speak openly and honestly – and deliver on our promises. This applies to everyone: Our customers, our colleagues, and our business partners. Our work and communication are transparent and accessible so that everyone receives the most relevant information for making the best decisions
Progress from a different angle – sustainability at AED Vantage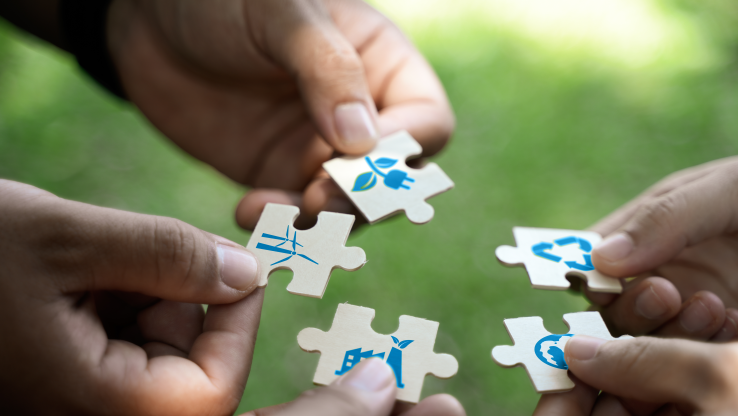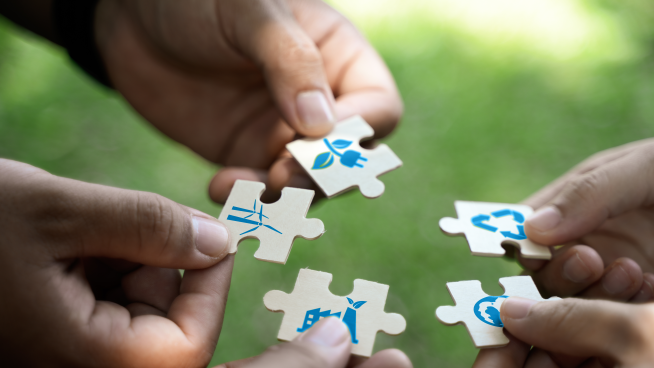 Mankind is facing enormous challenges today: Problems such as climate change and resource scarcity can only be successfully addressed through sustainable development. Sustainability has a special significance for AED Vantage. Careful use of our planet's resources and consistent climate protection are just as important to us as innovative strength. Therefore, we continuously promote the environmental awareness of our employees to ensure the optimal use of energy and resources in all activities. Among others, through our certified environmental management system according to ISO14001, we ensure our internal improvement process.
Partnerships


Antolin
Antolin is one of the largest suppliers of vehicle components in the world and a global provider of technological solutions for the car interior. With 25,000 employees in 140 facilities in 26 countries, the company supplies the world's leading car manufacturers. Its products are found in overheads, cockpits and doors, lighting and HMI, and electronic systems.
Antolin is a strategic partner of AED Vantage. As such, we work closely with the Electronic Systems business unit, supporting the company with customised automotive electronics and strengthening the market position of the global provider of automotive interior technologies. More info

ViGEM GmbH
ViGEM GmbH is one of the world's leading providers of high-performance data logging solutions for the development, validation, and verification of ADAS and AD. With integrated system solutions (data loggers, removable storage, copy stations), the company has been setting standards in mobile measurement and diagnostic electronics for years. In combination with the SerDes Logging Adapters from AED Vantage, enormous amounts of raw data can be recorded reliably, efficiently, and time-synchronized by the state-of-the-art distributed data logging systems. More info
Locations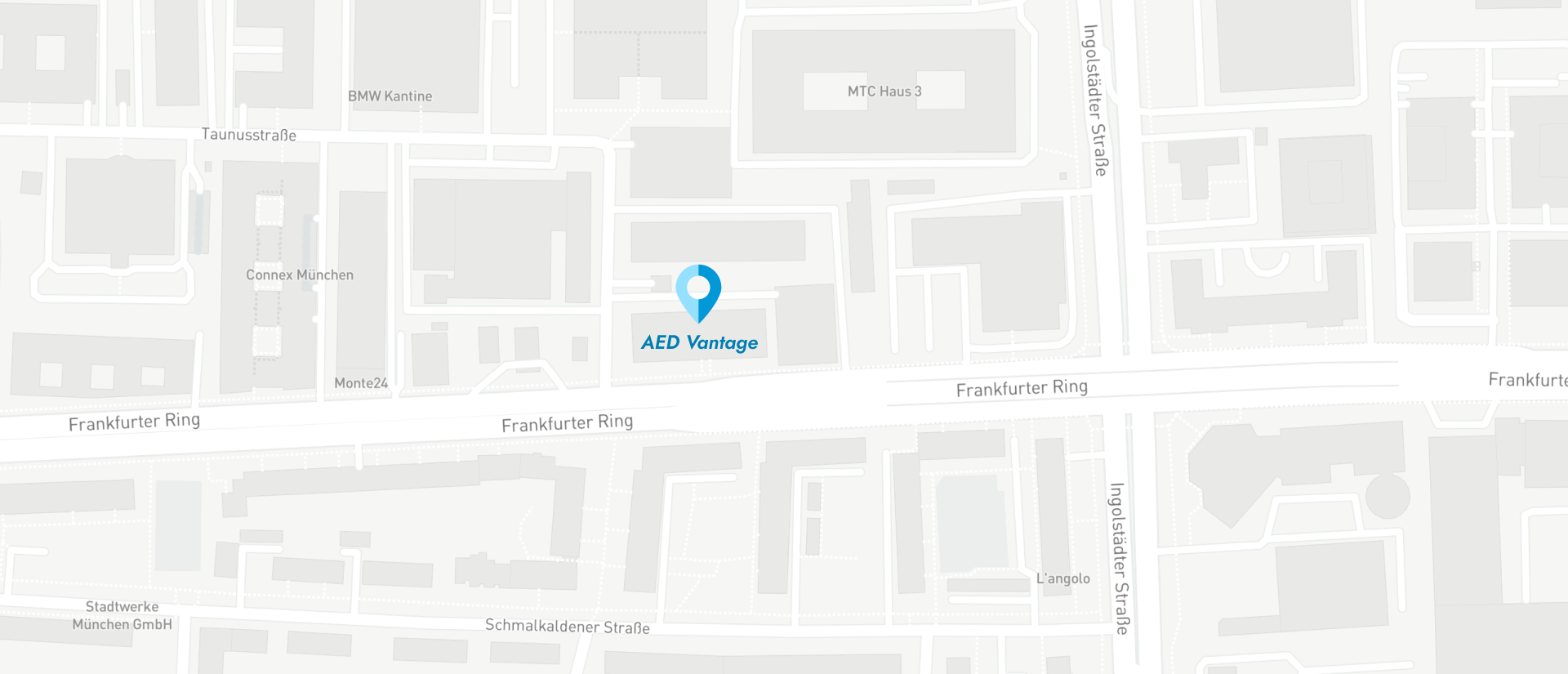 Location
Munich, Germany
AED Vantage GmbH
Taunusstr. 51
80807 München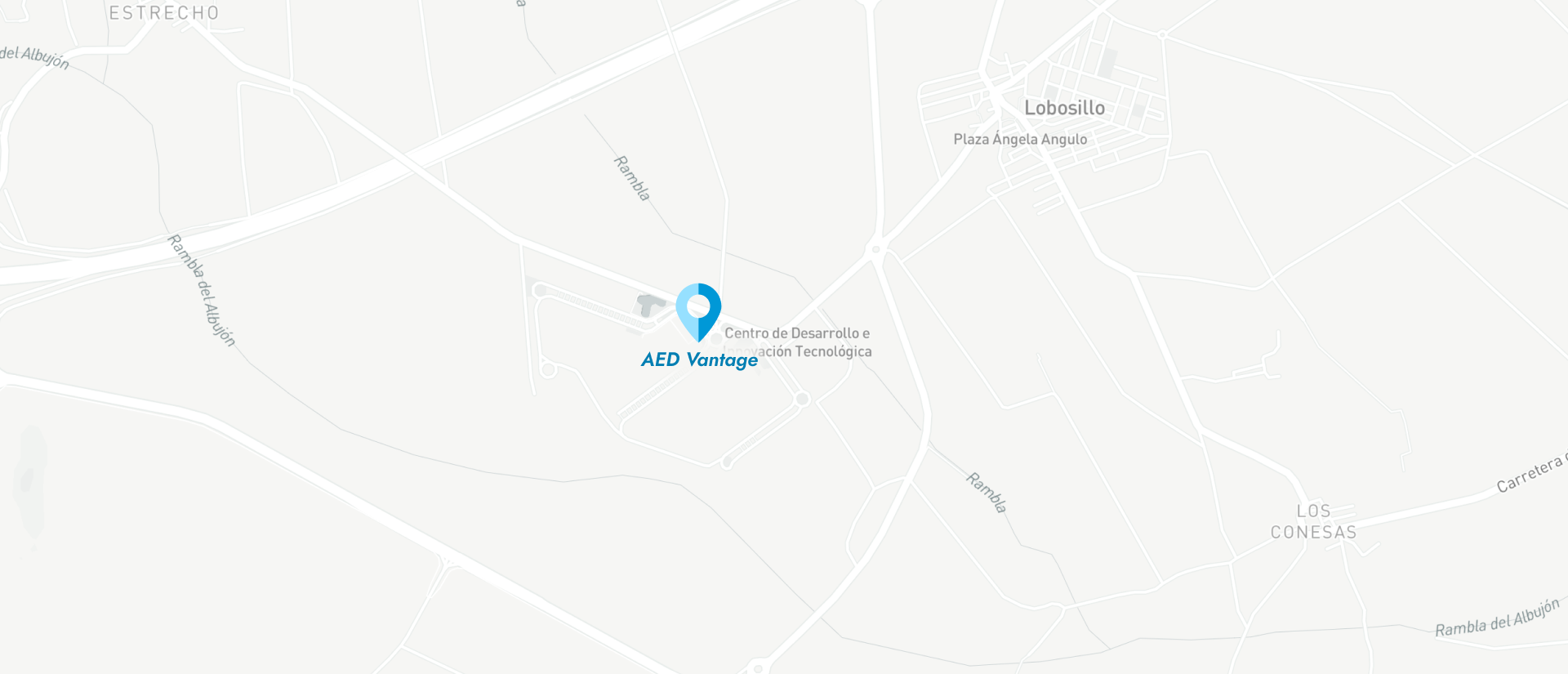 Location
Murcia, Spain
C/ 1 P.P. Los Leones, 21, 3ª planta,
Parque Tecnológico de Fuente Álamo,
30332, El Estrecho, MURCIA
Contact us
How can we help you?
For further information on our automotive products and services, kindly contact us with your specific inquiry and we'll get back to you as soon as possible.