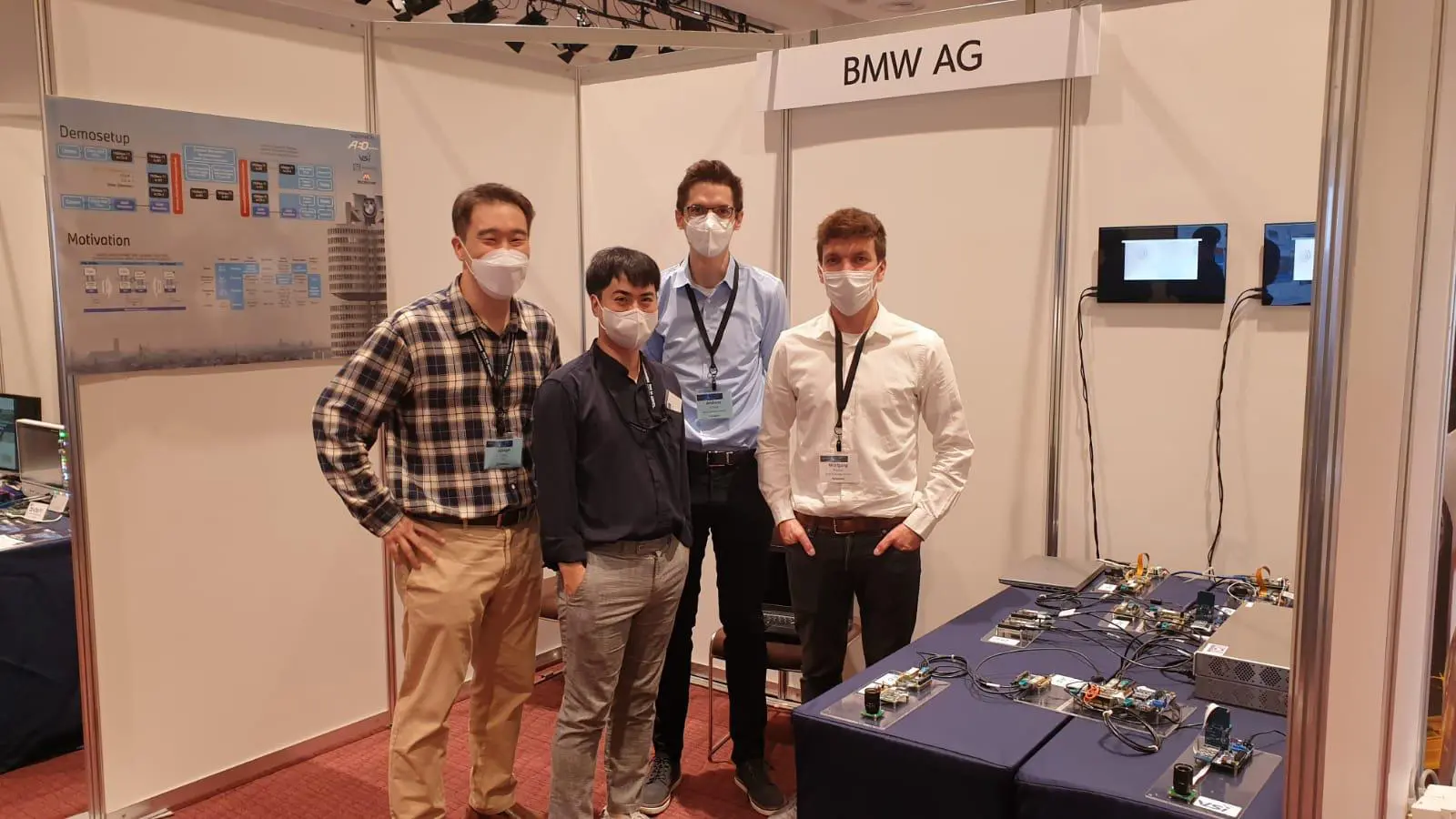 Automotive Technology Days in Yokohama 2022 ​
As part of a Proof of Concept in cooperation with BMW Group, VSI, Marvell Technology and Microchip Technology, we showcase the coexistence of two high-speed Automotive communication technologies: Multi Gigabit Automotive Ethernet MGBase-T1 with a 10Gb link, and the first public demonstration of the ASA Motion Link technology (ASAML). Two cameras are connected to two displays via an ethernet backbone, while using either ASAML technology or IEEE 802.3ch multi-gigabit Ethernet for the asymmetric high-speed communication required for these use-cases. The project aims to compare ASAML as a new SerDes technology with 10GBase-T1 Ethernet with a step in the direction of a true zonal EE-architecture.
Contact us
How can we help you?
For further information on our automotive products and services, kindly contact us with your specific inquiry and we'll get back to you as soon as possible.