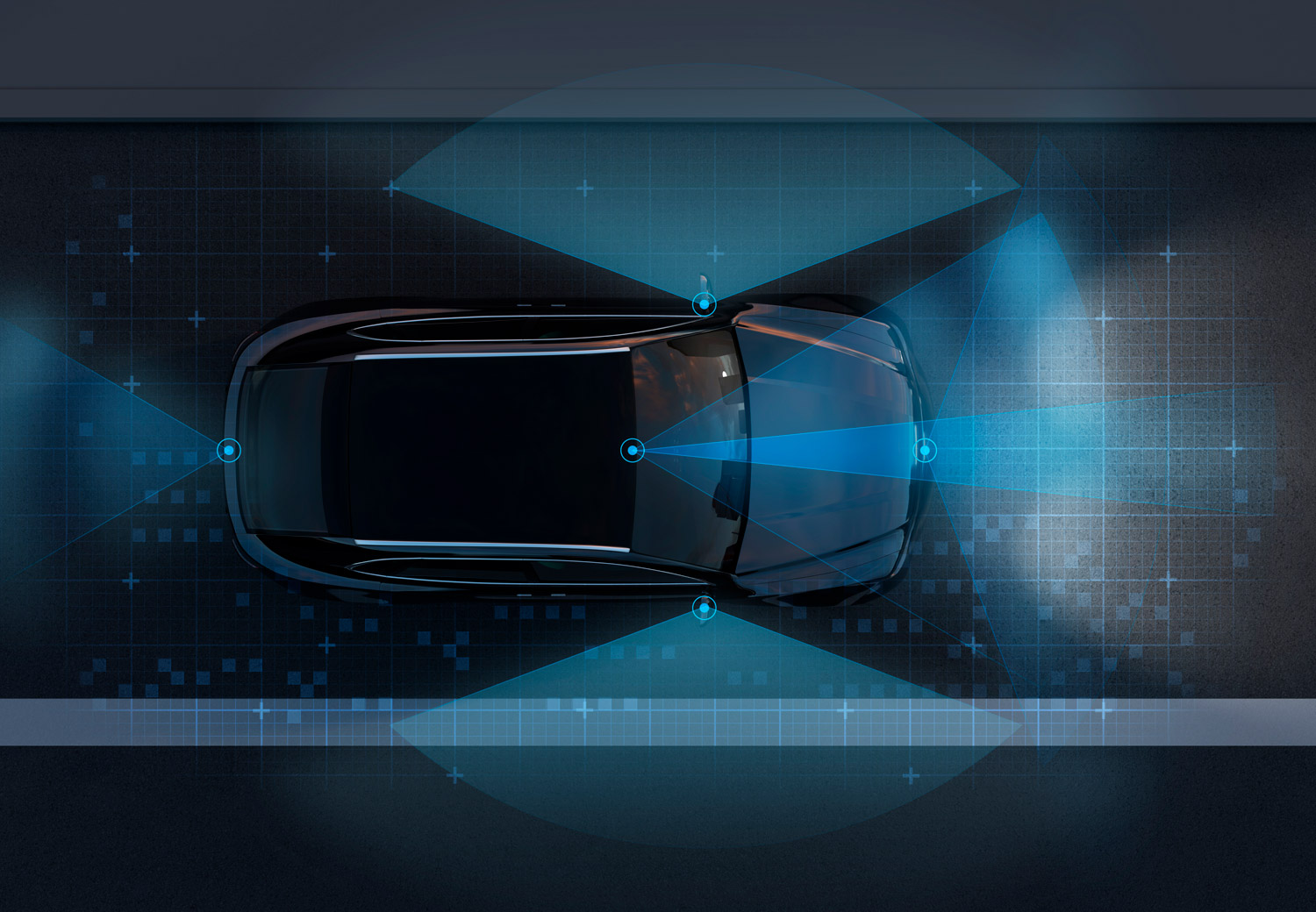 SerDes Logging Adapter – our key to the safe validation of autonomous driving functions
Semi-autonomous and autonomous vehicle functions must be validated in the development phase of different vehicle classes. This results in enormous amounts of data generated by cameras, lidar systems, radar, and other sensors.
These data have to be interpreted by many control units in the vehicle to enable autonomous driving later. Our SerDes Logging Adapter family (SLA family) supports you in recording the enormous variety of data in test vehicles and using it for various validation phases. As a member of the Automotive SerDes Alliance (ASA), we also promote the standardization of SerDes technology in the automotive market.
The challenge
As high-resolution cameras are increasingly used in vehicles, high data rates are generated on the signal path between sensors and control unit.
On the one hand, the difficulty lies in forwarding the data to the receiver control unit with low latency without disturbing normal operation. On the other hand, the data packets must be time-stamped at the same time, optionally compressed live, packaged and finally sent to a data logger.
The solution
Our SerDes Logging Adapter (Serializer/Deserializer Logging Adapter), SLA for short, ensures all these challenges. It serves as a data bridge between the sensors and the ECUs. In doing so, it manages the data
lossless and without noticeable delays to the control unit,
provides them with high-precision time stamps,
and passes the data on to a data logger.
Applications
Monitor how the system reacts in any scenario recorded in the past (reproducible validation scenarios). The SLA receives the recorded data pack via one or multiple 10Gb/s Ethernet ports.
Then the data is unpacked and decompressed while the original data stream will be reconstructed packet by packet. The SLA sends the data stream to the ECU with the exact same timing the packets were recorded.
The SLA receives simulated data, packs it that will be unpacked and used to generate a data stream the SLA will send to the ECU with minimal latency. The simulation computer usually evaluates the ECU reaction simultaneously and adjusts the rendered data stream accordingly.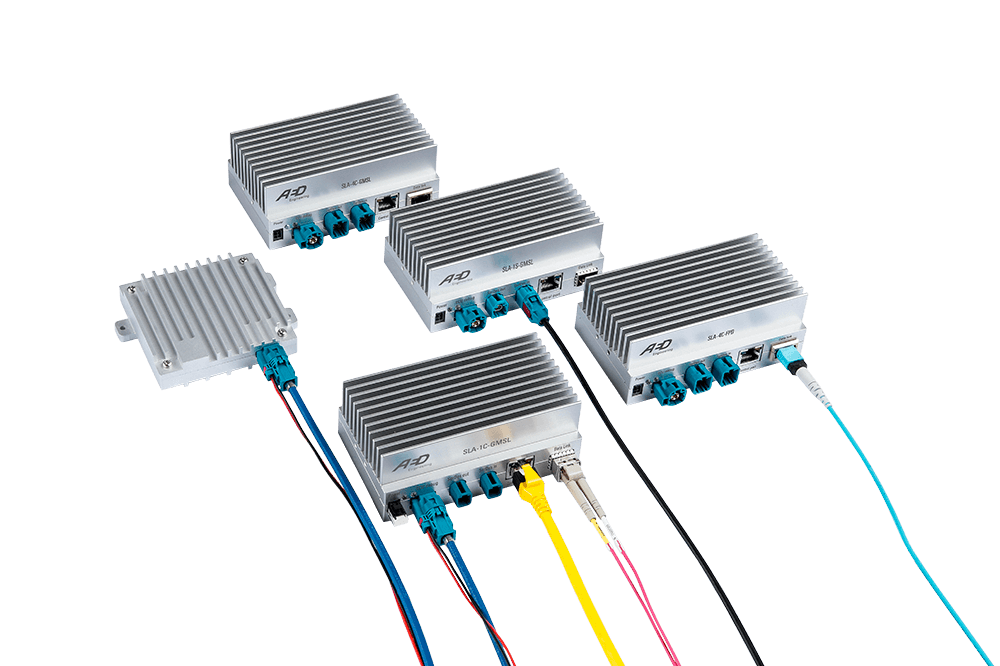 Providing testing solutions for all types of testing tasks
Download-Center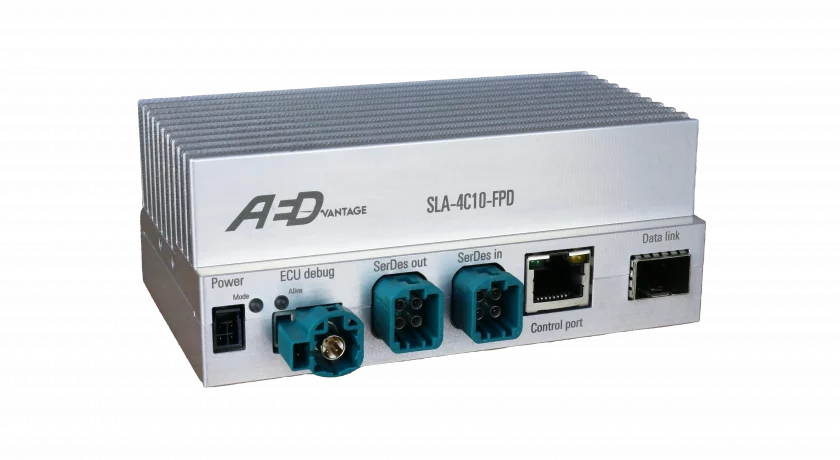 SerDes Logging Adapter
As a registered user you have access to many important materials in our download center, e.g. data sheets, tutorial videos etc.
SLA accessories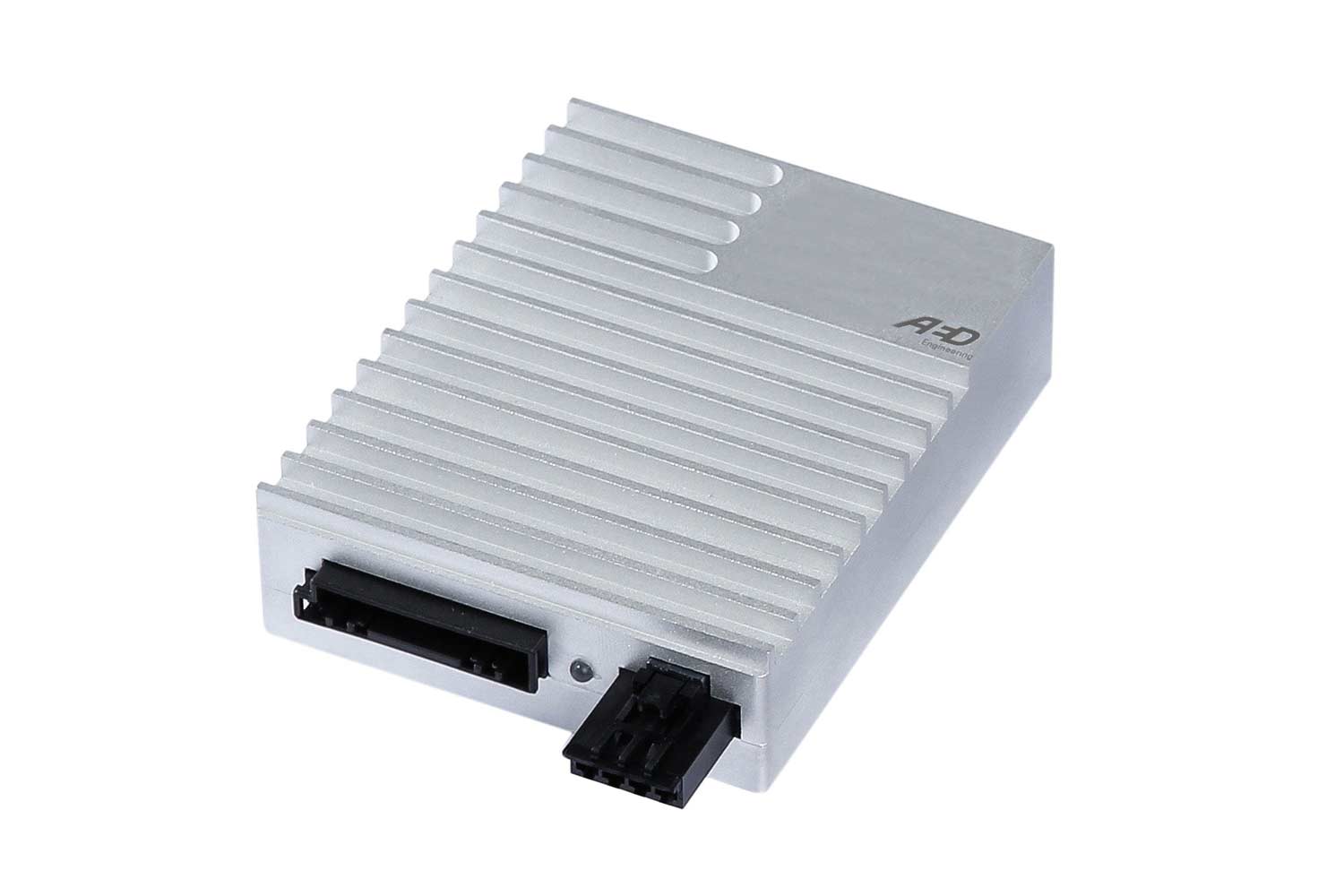 SLA – DCDC – 30W
The galvanically isolated power supply for the SLA is specially designed for automotive test setups and prevents ground loops, especially when using coax signal lines.
Wide input voltage range.
Up to 30 W output power.
Two wake-up pins.
SLA EXTENSION BOX
An SLA Extension Box is used to record additional protocols. The adapter board is often used to record debug interfaces of an ECU or other interfaces parallel to the sensor data.
Many supported interface types, such as Ethernet RGMII (1Gbit/s), MIPI CSI-2.
High-precision time stamping including external synchronization by SLA.
ETHERNET LOGGING ADAPTER SATELLITE
The ELA-SAT is the perfect complement to be able to log also automotive ethernet with our SLA family. It can be easily connected to the SLA and enables an all-in-one verification solution for autonomous driving. Once the ELA-SAT is paired with the SLA, you have the advantages to log MIPI CSI-2 video data and 100BASE-T1/1000BASE-T1 together by only using one SFP+ port on your logging device (DLM).
100BASE-T1/1000BASE-T1 automotive Ethernet logging with high-precision timestamping
Low latency, transparent Ethernet forwarding
One 100BASE-T1/1000BASE-T1 twin-port for logging and forwarding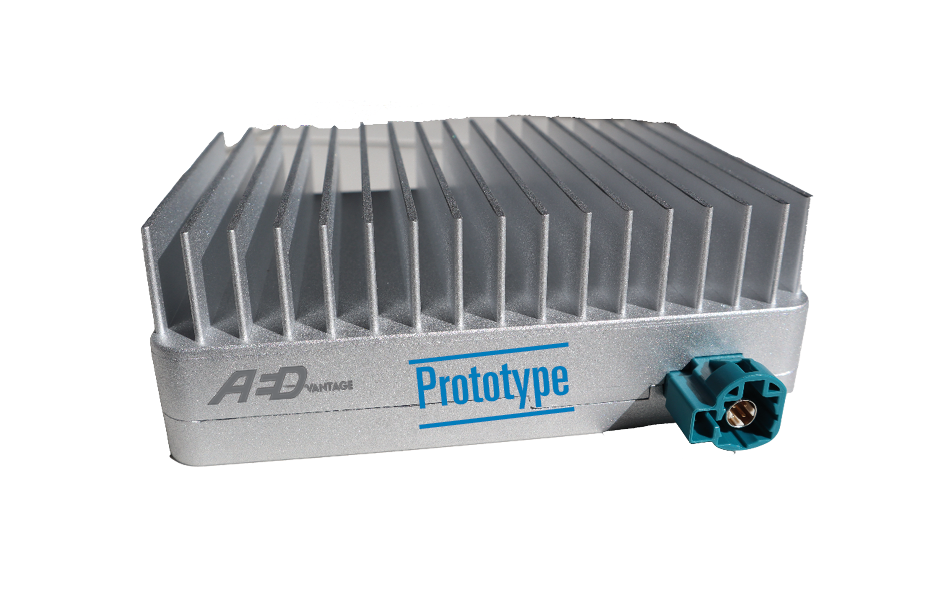 Software
HiL-Framework
Our software application allows you to unpack recorded sensor data live in your HiL system and finally send it to your ECU (re-injection).
Used in open-loop HiL environments as data injection.
Reinjection of recorded scenes stored in PCAP or MDF format.
High computing efficiency for the lowest possible hardware requirements for the computer.
Total application data rate up to 15 Gbit/s (3 Gbit/s for each SLA – could be higher or lower depending on the performance of the computer).
High accuracy time synchronization.
And more …
Decompression software
Highly optimized OpenCL-based decompression algorithm.
Uses GPU as well as multi-core and many-core CPU processing power.
PCAP file format.
Supports row-based compressed recorded data.
High performance due to massively parallel processing
Lossless JPEG-1.
MDF compression/decompression software
Part of the complete tool chain for validation systems.
Flexibility by compression and decompression algorithm.
MDF file format.
Lossless JPEG-1 and LZRW1-A.
Contact us
How can we help you?
For further information on our automotive products and services, kindly contact us with your specific inquiry and we'll get back to you as soon as possible.