Production Services
From prototype to series production
Your partner for tailor-made electronics production
Many years of close cooperation at AED Vantage have sharpened our understanding of the different requirements for the production of a product.
We meet the challenging newness of a prototype with creative flexibility and constantly optimize the series. We are happy to take care of the assembly of your first circuit design or take over the complete production of a series product for you.
Our modern infrastructure is optimized for fast product changes and so we look forward to your spontaneous challenges.
PCB Assembly: fast and flawless
from the first piece!
Stencilless jetprinting of the solder paste, digitally monitored, error-free machine set-up as well as process-safe vapour phase oven guaranteeing the ideal soldering temperature turn every initial sample into a flawless specimen. So we are fast, reliable and cost-effective! Our line and services at a glance:
Jetprinting instead of stencil based solder paste printing.

No costs / lead times for stencils.
Solder paste optimization via software before and during production without the need to redesign the stencil.

Vapor phase soldering.

Process reliability from the first PCBA.
Reliable results even with very different component masses.
Low resource consumption.

Semi-automatic, optical inspection of each PCB.

No costs / lead times for AOI program creation- Reliable fault detection.
Reliable fault detection.

High-quality production according to IPC-A-610 class 3.
ESD-protected environment.
Wide range of possible components:

Smallest footprint:
0201 chip components
0.4 mm pitch
Largest footprint:
140mm length x 73mm width x 15mm height for quantities up to 5 components per PCB
28 mm diagonal base surface x 5,6mm height for all other components

Fast order processing: 10 WD Standard, 5 WD Express.
Simple, attractive pricing model: More Info.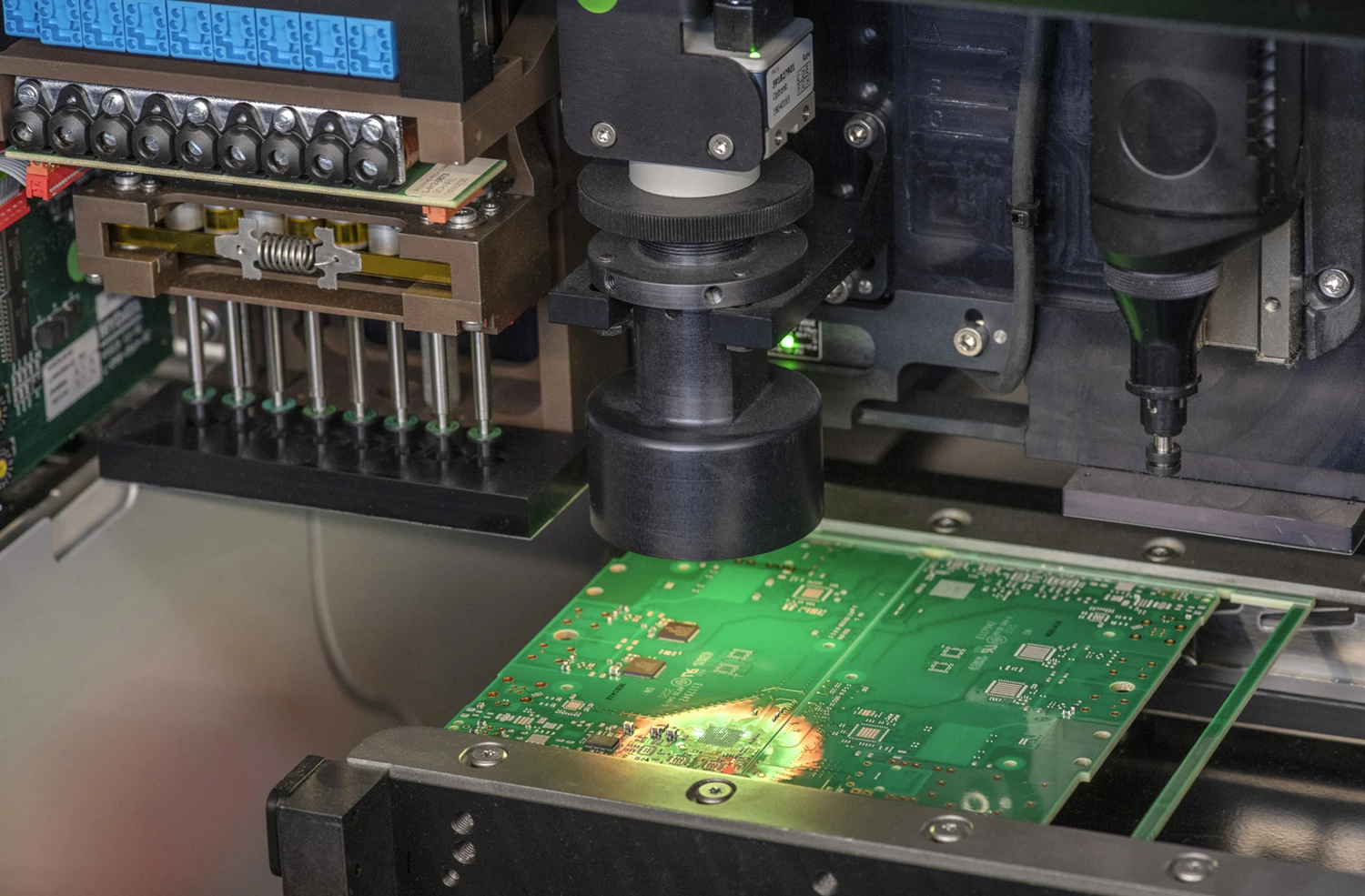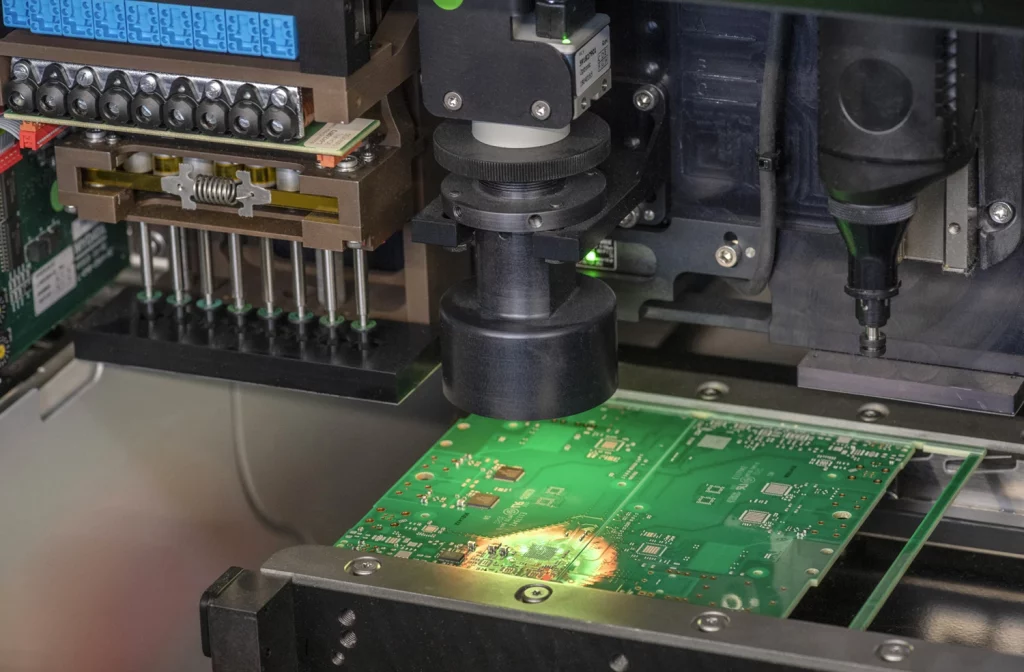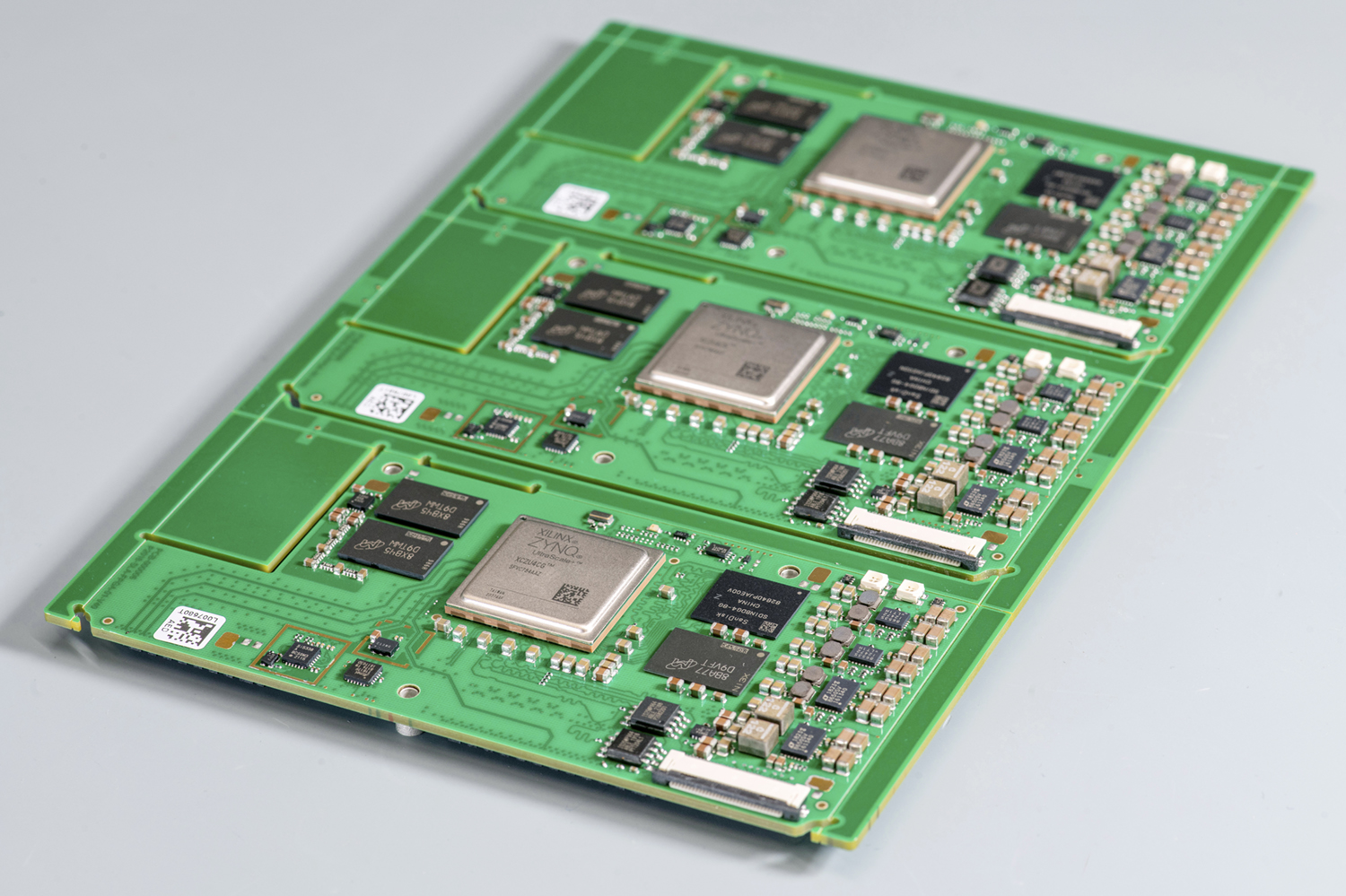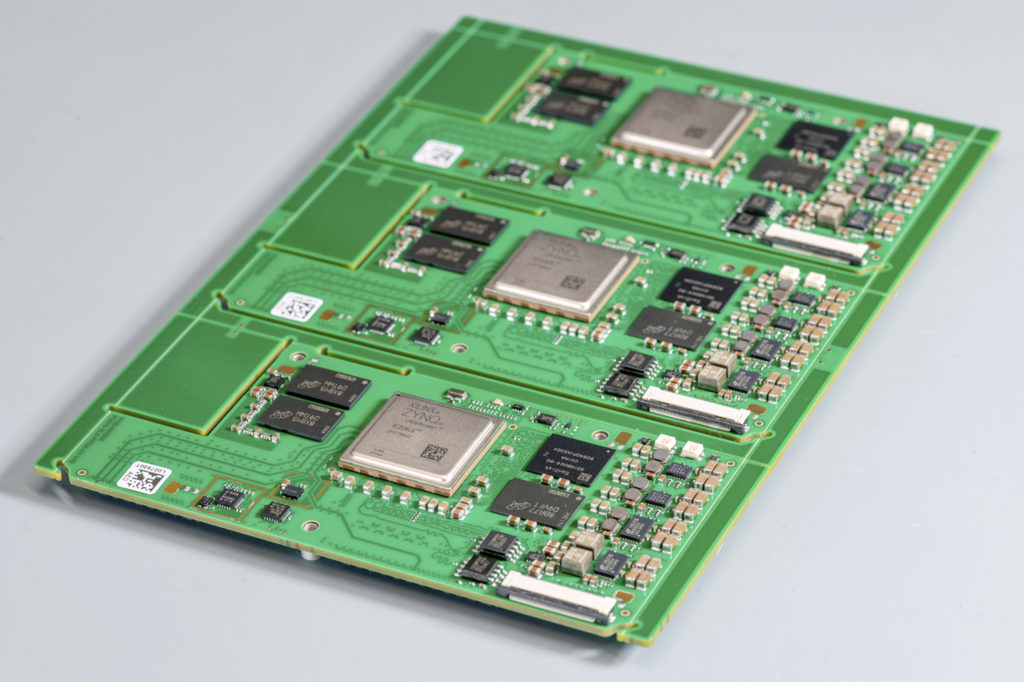 Device assembly, first-time operation and testing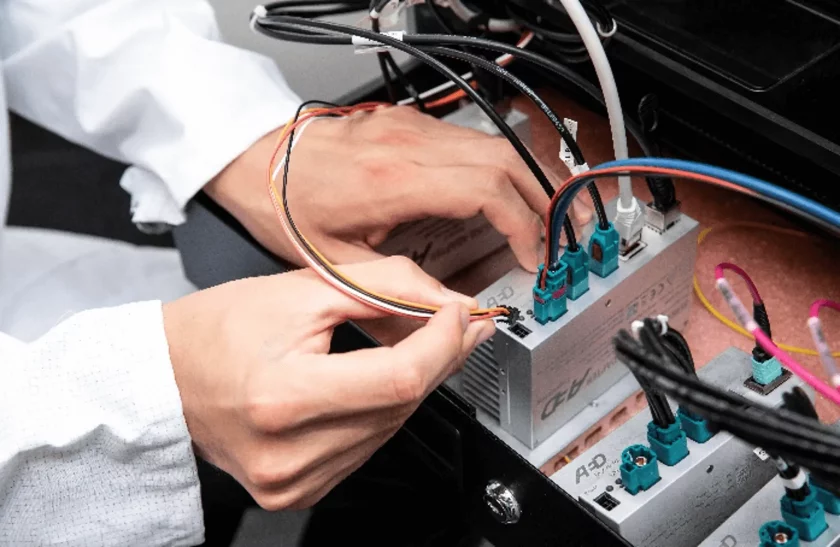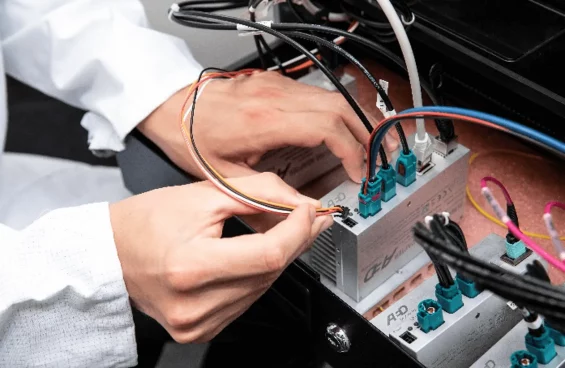 After assembling the printed circuit boards, we are happy to take over the final completion of your product.
Consistent quality management, established processes from the automotive sector and our attention to detail create devices exactly according to customer specifications.
Our services at a glance:
Mechanical assembly.
Cabling / production of product-specific cable harnesses.
Installation of software.
Run manual and automatic tests.
Manual and automatic calibration.
Production of product-specific needle bed adapters.
Documentation of the manufacturing process.
CNC milling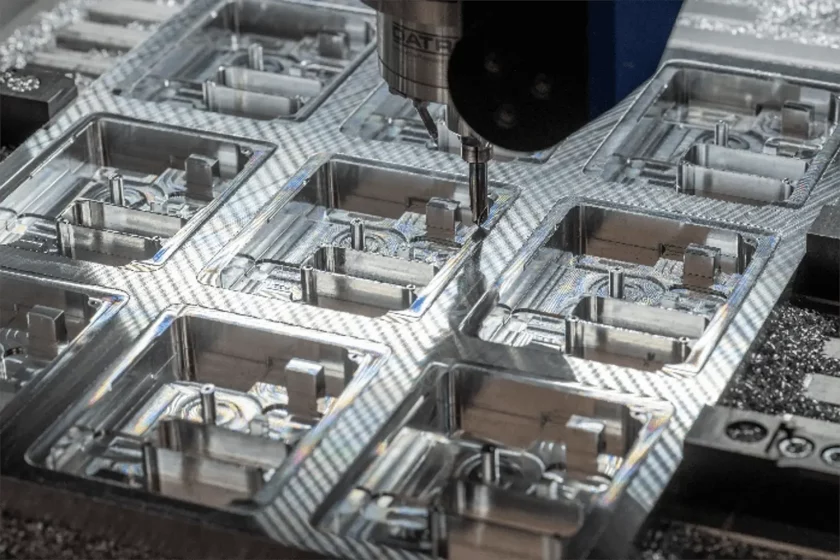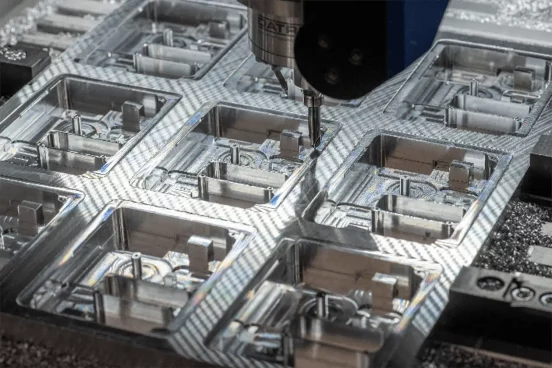 Is it a housing, heat sink, front panel or a jig for the assembly of challenging PCB geometries, standard components often do not fit.
Our CNC milling machine is ready to complete your electronics with the appropriate mechanical tailor-made suit.
From a single source, we offer you:
Design service.
CAM process creation.
3-axis CNC milling.
Jig manufacturing.
Sandblasting of milled parts.
Laser engraving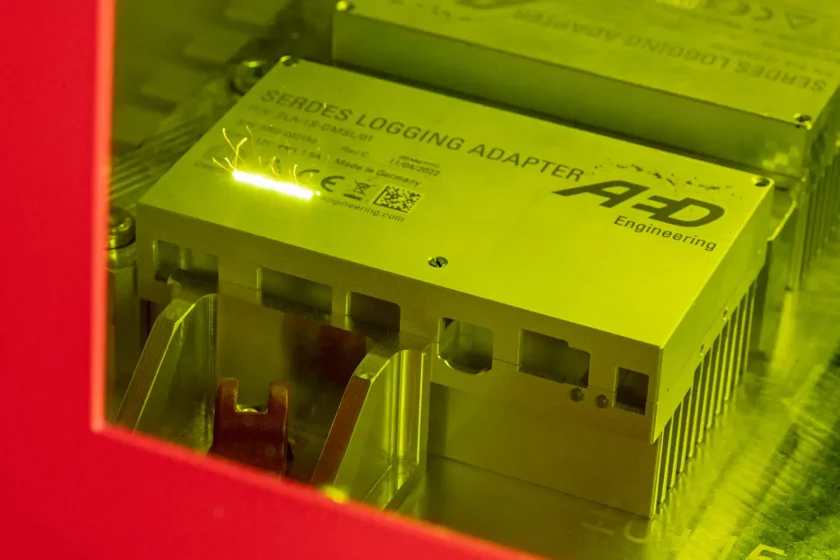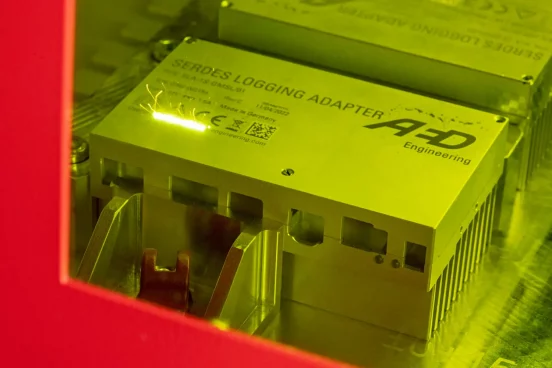 Our laser engravings are noble and durable.
Convince your customers already at the first contact with a high-quality appearance of your product.
Our fiber laser engraves:
Static text.
Graphics and logos.
Sequential serial numbers according to the customer scheme.
QR codes.
Purchasing and warehousing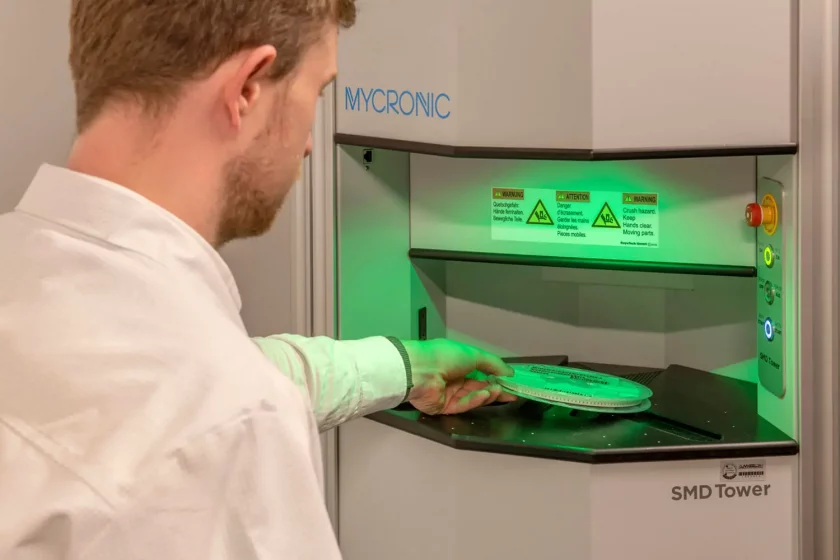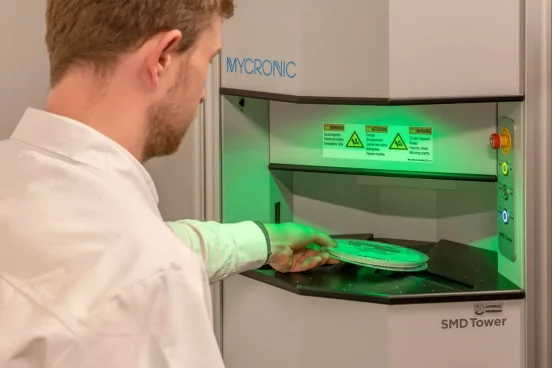 We take over the complete purchase of all components, or assemble components provided by the customer – even difficult packaging units. For standard components, our large warehouse keeps turnaround times low and a good relationship to various suppliers support with long lead-time components.
Nevertheless, should an alternative component be required, we will be happy to support you with suitable suggestions.
We buy printed circuit boards from our established suppliers and optimize the panel layout for the requirements of our line in advance. In this way, we and you benefit from a smooth, fast and resource-saving process!
Contact us
How can we help you?
For further information on our automotive products and services, kindly contact us with your specific inquiry and we'll get back to you as soon as possible.