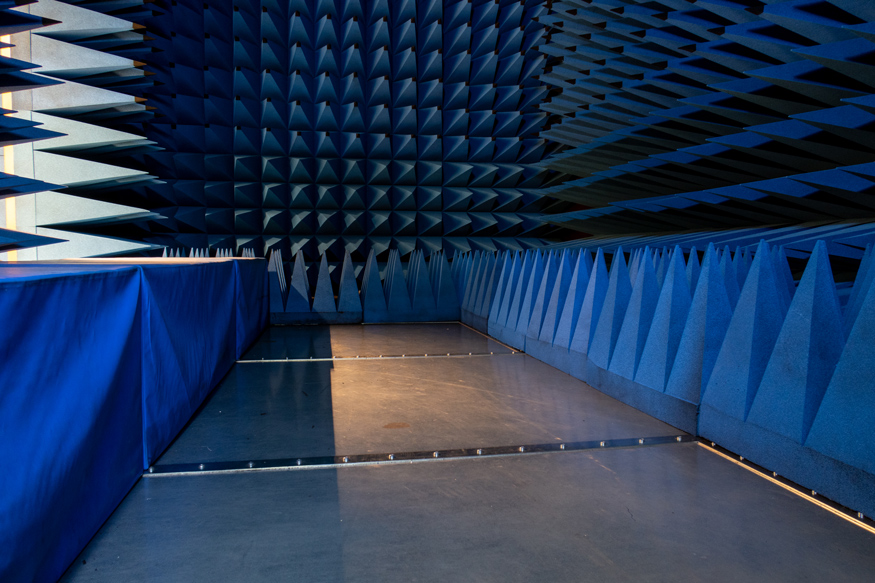 System Qualifications Testing
Our testing capacities are growing
We have decided to significantly expand our testing capacities and set up accredited test laboratories with climatic chambers and EMC. Soon, at our location in Murcia, we will offer environmental and electromagnetic testing for automotive systems and components. During this testing, you can validate the functionality and safety of your products under specified environmental conditions. This way, we ensure that your products comply with global standards and local regulations. We can also demonstrate this through our certification.
As with other services, AED Vantage will offer a tailor-made portfolio for these tests, because we want to support our customers comprehensively – from the concept, through the development of the Test Stand, to reporting and Start of Production (SoP), and beyond. Based on our partnership with Grupo Antolin, we strive to ensure that all our development projects are thoroughly tested to provide confidence in our products. You can rest assured that we will ensure the right validation strategy, the right test plan, and the execution and reporting of the qualification and EMC tests.
With our testing services, you can validate the properties of your automotive systems at an early stage, shorten development times and save costs.
Contact us
How can we help you?
For further information on our automotive products and services, kindly contact us with your specific inquiry and we'll get back to you as soon as possible.