CANbox: simply test your automotive ECUs via a tablet or smartphone
Modern mobility concepts are very demanding. Today, most of our vehicles use numerous innovative control units (Automotive ECUs) – for example in headlights, exterior mirrors, electric seats, and many other areas of a car.
With AED Vantage, you can test your ECUs at an early stage of development to ensure they work reliably. For this, you no longer have to build up the physical chain of effects with effort, because you simply connect our CANbox. This smart device sends all necessary customer functions to the ECU to be tested.
With the CANbox from AED Vantage, you develop your ECU much faster and more efficiently!
You can operate the innovative device via a tablet or smartphone. This allows you to create your own test sequences virtually and monitor the bus communication in detail.
By the way: You can adapt the user interface of your CANbox to your individual needs at any time.
The functions of AED Vantage's CANbox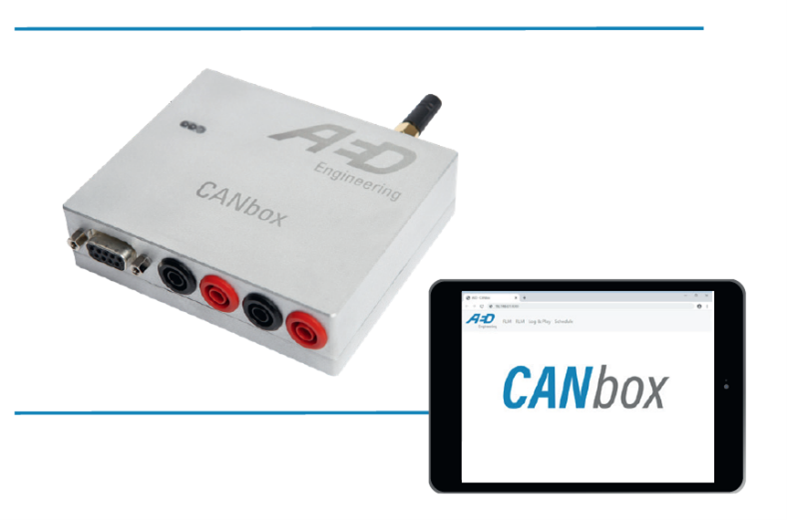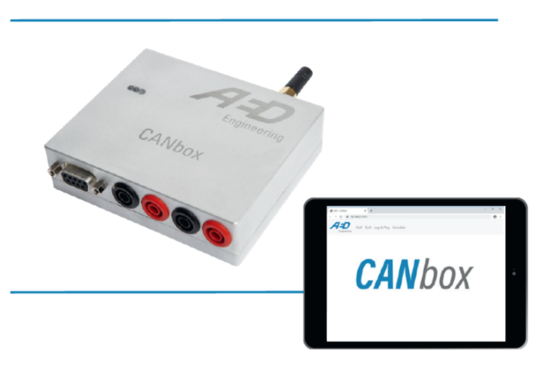 Compact unit in a robust aluminum box.
Easy Plug & Play setup.
1 user-defined CAN channel (DSUB 9).
Wifi Hotspot.
Brower UI.
Mobile Access via smartphone or tablet.
Voltage of 6 V – 18 V.
User-specific bus simulation.
Typical use on our CANbox
You carry out the light functions of a headlamp in order to test them extensively.
You activate the comfort functions of a seat and adjust them with your tablet. Meanwhile, you can sit comfortably in the vehicle, for example, and adjust the backrest or armrest.
You test the electric side mirrors via smartphone. You can easily fold the mirrors in or out, adjust the mirror surface individually or activate the heating.
Contact us
How can we help you?
For further information on our automotive products and services, kindly contact us with your specific inquiry and we'll get back to you as soon as possible.