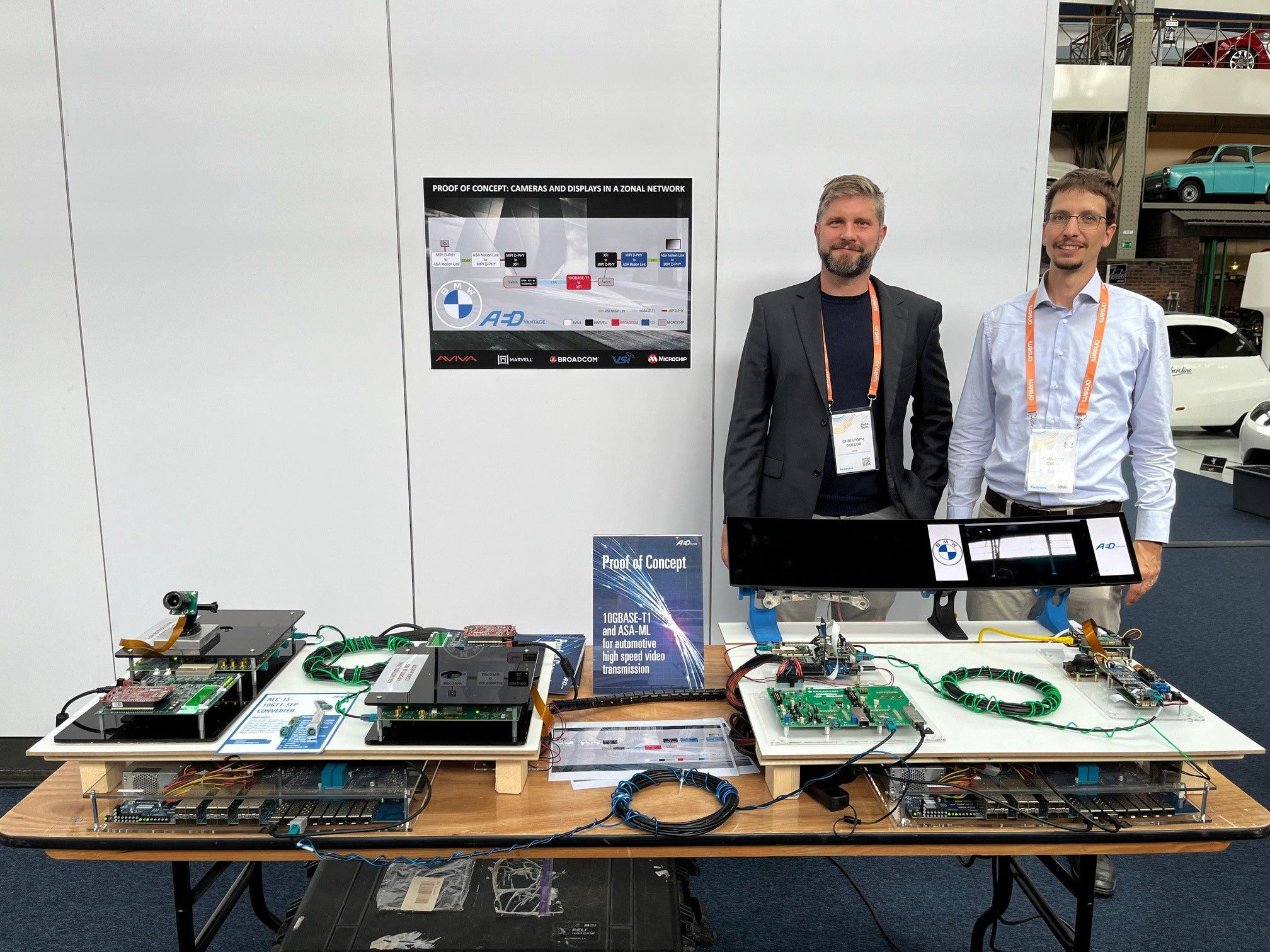 AutoSens, Brussels 2023
We exhibited at the BMW stand #48 to show the multi-vendor Automotive SerDes Alliance Motion Link demo (ASA-ML). A Proof of Concept for high-speed video data transmission implemented by the 10GBASE-T1 and ASA-ML technologies, integrated in a zonal architecture enabled by two TSN switches and a 10GBASE-T1 backbone. The demonstrator shows the interoperability of the two technologies between different technology providers.
Contact us
How can we help you?
For further information on our automotive products and services, kindly contact us with your specific inquiry and we'll get back to you as soon as possible.