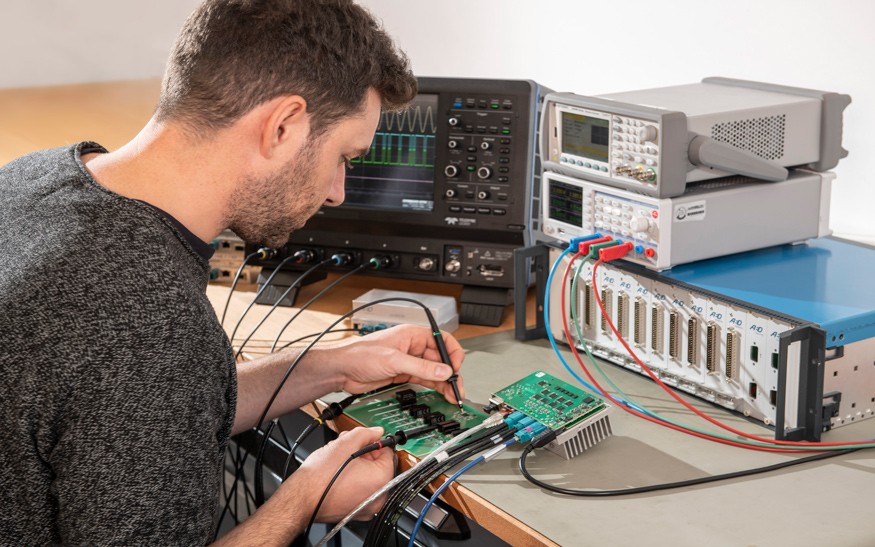 Verification & Validation
Customised test systems – From simple to complex
AED Vantage plans and develops automotive test systems for your individual needs – including hardware and software components. With our solutions, you can carry out semi-automated functional tests or realise complex and fully automated qualification tests. Depending on your needs, we can even expand your existing Test Stand. In doing so, we seamlessly integrate our software interfaces into existing automation solutions or we work with established test automation tools such as NI Test Stand, Tracetronic ECU Test or Robot Framework. As a partner of National Instruments, we have extensive experience with NI LabVIEW and the hardware platforms PXI and cRIO.
Regardless of which solution you ultimately choose, AED Vantage test system allows you to replicate an unlimited number of fieldbus components. Even fully automated tests can be implemented effortlessly.

Are you interested in developing your own ECU test concept, but don't have the time or resources to do so? Don't look any further! We will be happy to provide you with professional support.
For example:
Concept development.
Test automation (e.g. ECU tests, Robot Framework, NI Test Stand).
Software development (e.g. test automation or residual bus simulations based on Vector CANoe).
Development of Pickering solutions for fault insertion.
Resistance simulation.
Testing systems at a functional level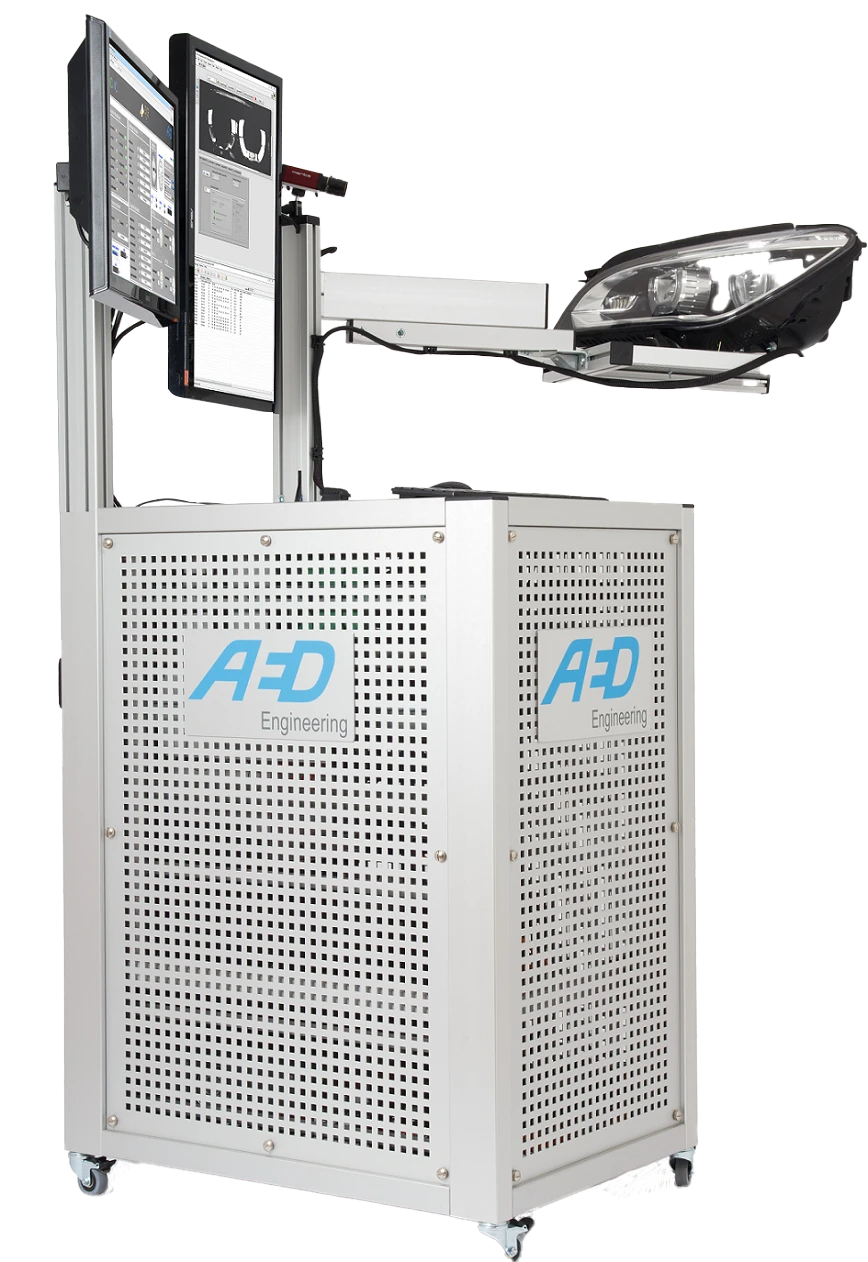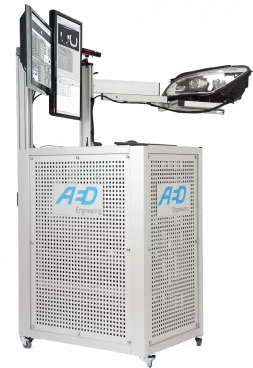 Do you prefer a compact Test Stand for specific tests on selected automotive control units (ECU)?
Then we can help you build a desktop test station that fulfills your specific tasks. Upon request, we can also integrate individual solutions with analog measurement technologies, special PCBs, variants without rewiring, and much more. Most of it is produced on our production line therefore, we implement functional test systems in the shortest possible time – This can be done, for example, to test exterior and interior automotive lighting, air conditioning systems, body and comfort functions, or central control units.
Quality testing – Climate chambers and EMC halls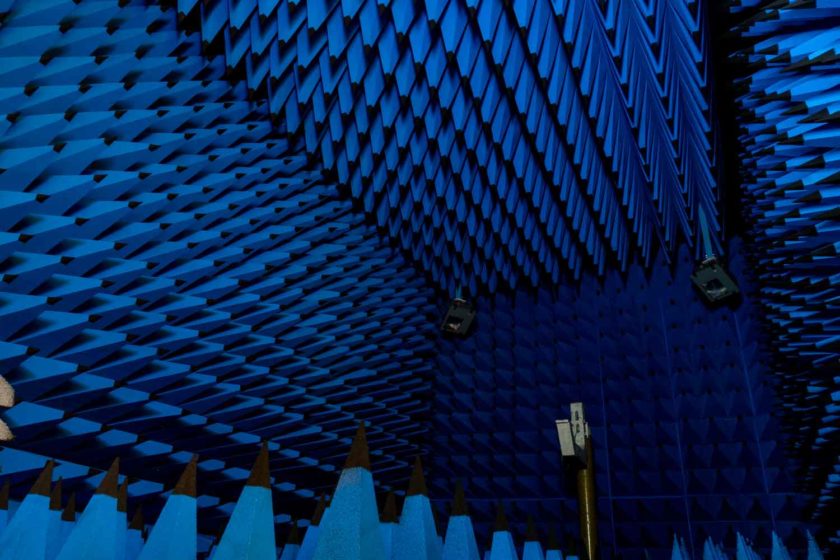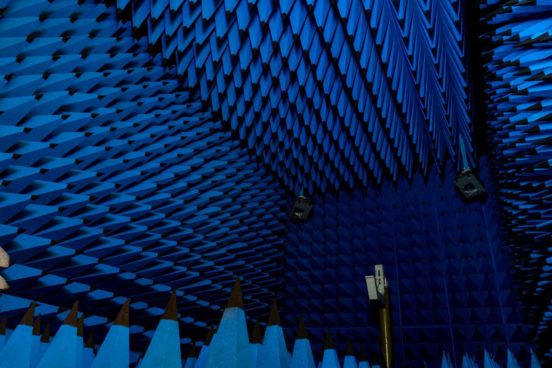 AED Vantage has been developing customised test systems for more than 15 years. Our focus includes sophisticated ECU quality tests for the replication of all fieldbus components. These systems can be used to carry out fully automated EMC tests for automotive ECUs or to realise months-long environmental tests in climatic chambers according to LV 124 (external lab).
By the way, Because of this, we strive to find unique customer requirements that are difficult to implement, particularly with common measurement technology and standard equipment. We are always able to find creative solutions – for real-time requirements, for example – as a result of our experience in hardware development and FPGA programming.
Contact us
How can we help you?
For further information on our automotive products and services, kindly contact us with your specific inquiry and we'll get back to you as soon as possible.